Dr. Matevž Pogačnik
The given keynote can be downloaded here.
---
Abstract:
In recent years we are witnessing significant advances in the domain of virtual (VR) and augmented (AR) reality solutions. The application domains where VR and AR technology can be used vary from industry, entertainment, education, health care, tourism, etc.  One of the challenges of the VR industry is to improve the perceptual quality of the video content, as the standard 2D video formats with 4K or 8K resolutions  do not satisfy the quality requirements in the case of 360° videos. While the 360° video production equipment as well as the head-mounted displays (HMD) for the presentation of VR content have significantly improved the resolution and quality of 360° videos, the problem of the increasing bandwidth, required for 360° video streaming, remains.
In this talk, we will discuss the technology and service trends in the VR domain through a  review of technical properties of 360° cameras and VR head-mounted-displays, new content formats and upcoming approaches to  high-bandwidth 360° video streaming.
---

Biography: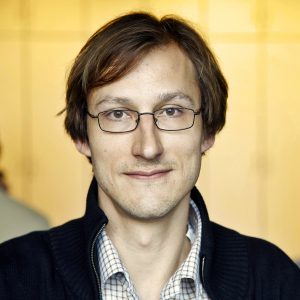 Assoc. Prof. Dr. Matevž Pogačnik holds a Ph.D. in electrical engineering. He heads the multimedia section of LTFE and LMMFE laboratories at Faculty of electrical engineering, University of Ljubljana. His research and scientific work is focused on development of interactive multimedia services for different devices with a special emphasis on UCD of applications including different interaction modalities for application control. One of his main research interests is design and evaluation of user interfaces using AR and VR technologies, focusing on users with disabilities or users in the rehabilitation process. He is an active member of the IEEE organization.